Agents Versus Algorithms – What's the Formula for a Successful Sale in Cheshunt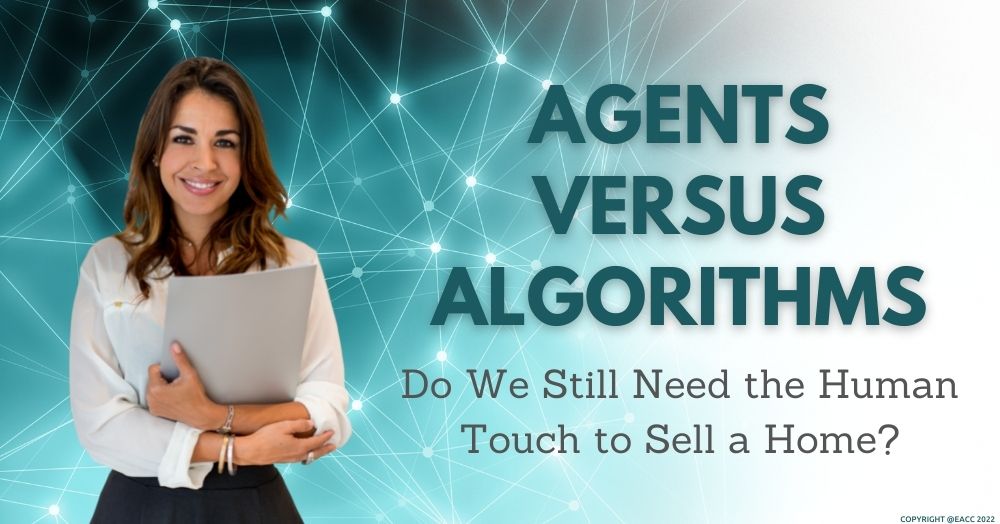 Property portals have revolutionised the market, but can an algorithm replicate an astute estate agent's experience, empathy, and enthusiasm? A two-minute read.
Here's a statistic that sums up just how integral the internet is to buying and selling property these days: 98% of people start their home search online. (The other 2%, we presume, are still wondering what happened to Ceefax and Amstrad computers.)
There's no doubt property portals have revolutionised things. Buyers relish the ability to instantly conjure up a selection of properties that meet their criteria, meaning platforms such as Rightmove and Zoopla generate millions of viewers a week.
If you're a seller, you may wonder if it makes much difference which estate agent you go with to market your property. Won't the internet do most of the legwork anyway?
Let us answer that question for you.
Market insight
Property portals provide a good general view of the local market, and an indication of asking prices. But a good agent knows what properties actually sell for. They'll help you get the asking price right, so you don't go too high (and deter buyers), or too low (and short-change yourself).
Genuine buyers
There's no doubt property portals generate phenomenal web traffic. But there's a difference between someone having a nosy at your home online and a buyer putting in a genuine offer. A proactive agent has a register of active buyers who are ready and serious, not time-wasters.
Thinking outside the box
Portals show buyers all the properties that meet their chosen criteria – but that's it. A good agent encourages buyers to think laterally and look at properties that, with a little bit of imagination, could suit their needs. If you're selling a property with 'potential', this is what you want.
Getting the sale across the line
Accepting an offer for your property is only the start of the process. Having a proactive agent who keeps the sale moving along until it's completed will save you time and stress.
Conclusion
Savvy sellers who choose an estate agent with a good track record can enjoy the best of both worlds. The best agents utilise property portals, but they're not the sole focus of their marketing strategy. Experienced estate agents use a host of strategies to get you the best possible price in a timeframe that suits you.
To find out more about our successful sales track record, get in touch with us here at Woodhopuse Property Consultants Ltd.
---
Author: Tony