3D SHOWCASE VIRTUAL TOURS

A 3D Showcase is an online experience that lets home buyers move through a property and see it from any angle, giving buyers a true sense of the feeling of your property before they see it in person.
We put industry leading technology to work for your listing. Home buyers will create an immediate, lasting emotional connection to a property because they can experience it as if they were really there. This will ultimately filter out those viewings which have no potential and attract more qualified viewings.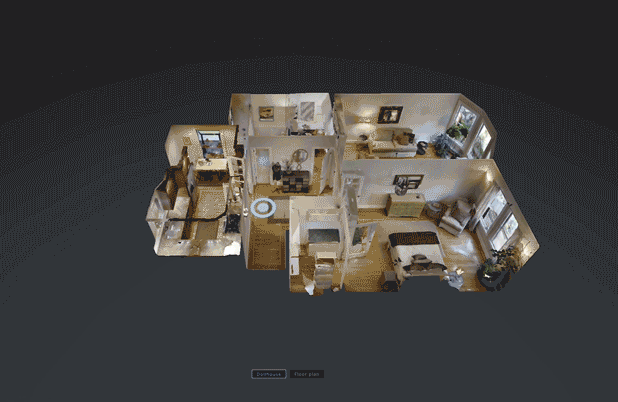 The rapid growth of the internet has forever changed the way people buy and sell residential property with 98% of homebuyers using the internet to search for a home online.
The Internet is now the first place people will discover your home and having a engaging and comprehensive listing is more important than ever.
Woodhouse Property Consultants are proud to announce 3D SHOWCASE VIRTUAL TOURS which is a new technologically advanced and immersive experience to present your property to prospective purchasers online. Potential buyers can take a tour of your home from the comfort of theirs as if they are actually there.
The 3D Showcase Virtual Tour is so much more than a traditional virtual tour or video. It is fully interactive allowing buyers to move around freely.
The buyer can choose where to go and what to see room by room, just like a home viewing. The 3D showcase uses Artificial Intelligence to capture your property in 3 Dimensions so you actually feel like you are there and not sliding through videos.
Within the 3D Virtual Tour we can highlight key features that make your home special. Potential buyers will not have to rely on a brief property descriptions. Instead they can see the features exactly where they are in your home.
The 3D Showcase is designed to be easy for everyone to use on either a mobile phone, tablet, computer and Virtual Reality with 3D Google Cardboard for a totally immersive experience.
PLEASE PRESS THE IMAGE BELOW FOR A SAMPLE TOUR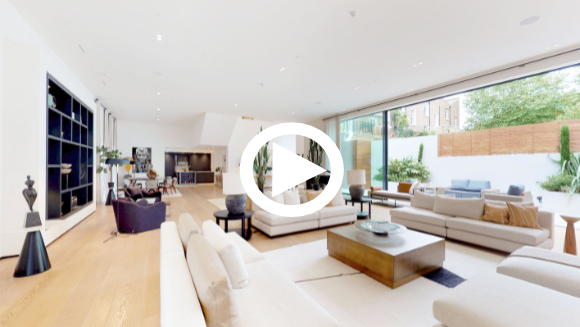 Simply press play for an automatic walk through the house. If they see something they like they can stop the tour and explore the area in detail and move on room to room. A Dolls house view provides the buyer with a 3D View of how the entire property fits together and the top down floor plan view, shows each floor.
The tours we produce are ported on our website and all major portals such as Rightmove, Zoopla as well as social media sites, to get the maximum exposure for your property.
We know that selling a home can be stressful but with a 3D Showcase Virtual Tour your property could be available to view 24 hours a day, 7 days a week without disrupting your daily routine.