Four Home Security Tips for Hertfordshire Residents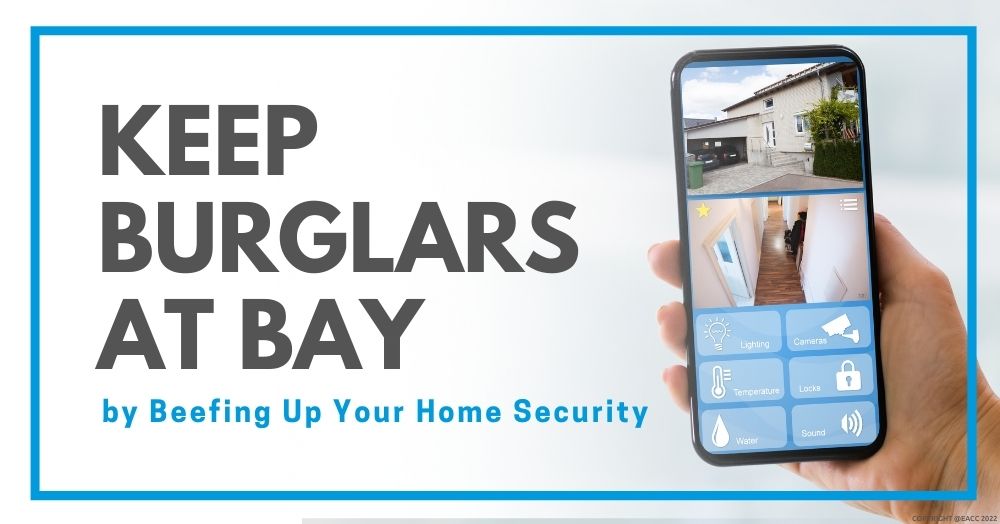 With a raft of high-tech home security gadgets on the market, it's easier than ever to keep your family, pets, and precious belongings safe.
Whether installing a completely new system or tightening up existing security measures, Hertfordshire homeowners have plenty of options to choose from.
Smart system
There's an app for everything these days – including home security. A smart system wirelessly links alarms, sensors, and cameras to a hub that you can manage remotely from your phone. Some systems can also connect to other household devices such as lighting and heating.
Top tip
Not all systems will keep working if your Wi-Fi goes down. Look for one that can switch to cellular backup if the Wi-Fi fails, especially if you live in an area with patchy broadband.
Burglar alarm
It might not be as cutting edge as a smart system, but an old-school burglar alarm can still let off an ear-splitting siren to frighten off crooks. Many alarm systems also give you the option to pay for security staff to turn up on-site if the alarm is triggered – handy if you frequently work away from home.
Top tip
If you own a large pet, consider getting a system that relies on shock sensors instead of motion sensors. Shock sensors detect forced entry – not movement in the house – meaning your beloved fur baby can roam around freely at home without setting off the alarm.
Cameras
Doorbell cams allow you to see who is knocking on your door and talk to them – even when you're not at home.
The camera footage is usually stored, so if there's a quibble about a delivery, you can check back to see just what happened. It also means that you can forward footage of suspicious activity to the police.
Another option is to install a floodlight camera at the front or back of your property. Movement activates the light and camera facility – which comes with night vision.
Top tip
Do your research before purchasing a camera, as the quality of footage, especially when captured at night, can vary.
Be nice to the neighbours
Technology is great, but it always pays to foster good relations with your neighbours. Not only will a good neighbour keep an eye out for dodgy dealings, but they may also feed the cat and water the plants when you're away.
For more advice about keeping your property safe, get in touch with us here at Woodhouse Property Consultants.
Visit our blog at www.woodhouseproperty.co.uk/blog for great tips and advice on Buying, Selling and Renting Property.

---
Author: Tony