Heat pump grants – and how to get one for Cheshunt Homeowners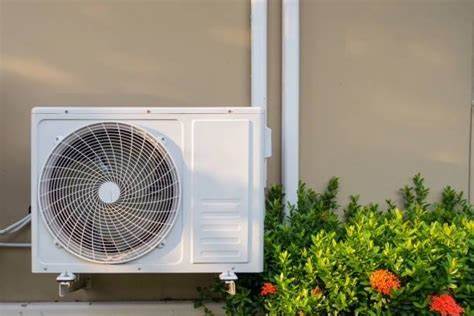 A new scheme offering heat pump grants worth up to £6,000 to homeowners in England and Wales launches this week. We look at who is eligible to get heat pump grants from the Boiler Upgrade Scheme, how to apply and how heat pumps work.
What is the Boiler Upgrade Scheme?
The government is offering grants to encourage homeowners to install low carbon heating systems like heat pumps through the Boiler Upgrade Scheme which launches this week. These grants will help homeowners with the upfront cost of low carbon heating technologies.
Low carbon systems that are installed on or after 1 April 2022 will be entitled to this support, providing they meet the eligibility criteria. Installers will be able to open an account for the scheme with Ofgem (the scheme administrator) from 11 April. And the scheme opens for grant applications and payments on 23 May 2022.
The scheme will run until 2025.
Heat pump grants: How much will I get?
So how much will these grants be worth? Most households that join the scheme will receive a £5,000 grant to help cover the cost and installation of an air source heat pump. However those who own properties that require a ground source heat pump will get a £6,000 grant as these are more expensive.
And there are also £5,000 grants available for people installing a biomass boiler. However you'll only be eligible for a grant for biomass boilers in rural locations and if your property isn't connected to the gas grid.
This cash is designed to help cover the cost of the heat pump or biomass boiler, the installation and any required changes to your home such as if you need to have new radiators installed that work with your heat pump.
Will the heat pump grant cover all the costs?
Unfortunately it's unlikely that the £5,000 or £6,000 grant will cover the full costs of installing a heat pump. And if it doesn't you will need to pay the difference. While costs vary depending on the type of heat pump and the size of your house, installing a new system can cost around £10,000 on average.
The idea of the heat pump grants is to make the cost of installing a heat pump similar to that of getting a new boiler.
Am I eligible for the Boiler Upgrade Scheme?
Most homeowners, public landlords and private landlords in England and Wales will be eligible. But the grant won't be available to those in social housing and new-build properties, unless you're building your own home.
Also there are other criteria you'll need to meet such as having a valid Energy Performance Certificate with no outstanding recommendations for loft or cavity wall insulation.
However you won't be eligible if you're replacing existing low carbon heating systems. This support is specifically for those who are replacing existing fossil fuel systems (like oil, gas or direct electric).
Heat pump grants: How do I apply?
With this scheme you won't apply for the grant directly. The first step is to find MSC Certified installers in your area. Get quotes from a number of installers listed on the site so you can compare the costs and make sure you're getting the best deal.
Once your chosen installer has confirmed an installation is eligible for a grant and you're happy with the quote, the heat pump installer will apply to energy regulator Ofgem for the grant on your behalf. Once your application has been reviewed Ofgem will issue a voucher confirming the grant amount.
The firm will then have a set amount of time to complete the installation, typically three months for most installations.
And once it's finished the installer will generate a 'microgeneration certification certificate' that confirms eligibility criteria have been met. They'll then submit this to Ofgem which will pay the grant amount directly to the installer. And you'll be sent a bill for the outstanding amount.
Bear in mind this scheme will only fund 90,000 pumps over three years so if you're keen to take advantage of the scheme it's a good idea to start looking into it sooner rather than later.
What is a heat pump?
So what is a heat pump? Air source heat pumps look like air conditioning units on the outside of buildings and they work a bit like a fridge in reverse. They absorb heat from the outside air into a liquid refrigerant. A pump compresses the liquid to increase the temperature, then condenses the liquid to release heat. This heat is then sent to radiators and the hot water cylinder. While ground source heat pumps draw heat from the ground.
Because they extract heat from the environment, which is possible even at low outside temperatures, heat pumps, which are powered by electricity, produce around three times the energy they use. This makes them much more efficient than a gas boiler.
Are heat pumps different to run?
The most noticeable difference is you won't get the quick boost in temperature you get when you're feeling cold and put the heating on. Heat pumps heat radiators at a lower temperature than gas boilers so your house will warm more slowly.
Also, you'll need space in your garden for the external condenser unit, this needs to be close to or attached to your home.
*source from Homeowners alliance
---
Author: