Support Your Local Foodbank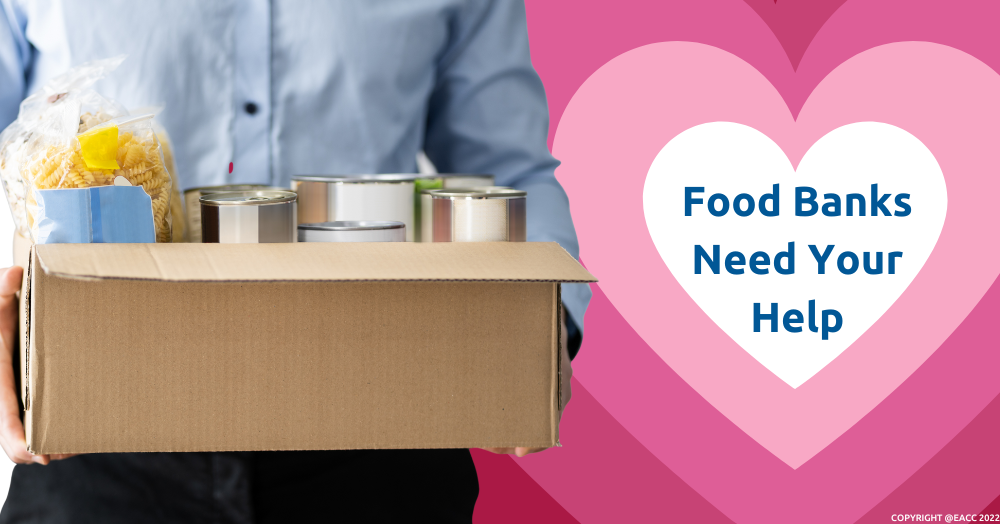 Food Banks Need You
The cost of living crisis is affecting more people than ever, and sadly, it's set to get worse, as more and more households are turning to food banks to supplement their supplies.
Research by the Trussell Trust – a support network for food banks across the UK – found that 2.1 million emergency parcels were distributed between April 2021 and March 2022, a 14% rise from the previous year.
With these statistics in mind, what can you do to support your local food bank?
In this quick read, we offer a few ways to help.
Donate mindfully
Donating food and toiletries may sound obvious but giving some thought to what you donate is equally important.
A typical food parcel contains staples such as cereal, soup, tinned vegetables, tinned meat, rice, pasta, lentils/beans, tea/coffee, UHT milk and biscuits. The aim is to provide three days of balanced, nutritional meals for those who need a parcel. So, think about what you're donating and how it will be used. Keep in mind that some items are stored for long periods, so check use-by dates.
Non-food items such as sanitary products, cleaning products, baby care items and toiletries are always needed.
What not to donate
Some items are just not suitable for donation. For example, anything containing alcohol or alcohol flavoured cannot be used. In addition, baby formula can't be distributed (however, families can request vouchers for support with buying this instead).
Other things to avoid include:
Fresh fruit and vegetables

Opened or used goods

Items without a use-by date

Homemade food

Items without a list of ingredients.
Any items that can't be used are donated elsewhere by the food bank.
Where to donate
Your local food bank is
Broxbourne Foodbank
MAIN LOCATION
Warehouse
18 Fairways
New River Trading Estate
Cheshunt
Herts
EN8 0NJ

The warehouse is open for food donations and collection of food parcels by agencies, clients can collect food parcels from our distribution centres list below.

Food donations can be delivered to the warehouse - Monday to Friday 10am - 3pm
WE ARE OPERATING SOCIAL DISTANCING, PLEASE RING DOOR BELL AND WAIT FOR SOMEONE TO COME TO THE DOOR.

PHONE
WEBSITE
http://broxbourne.foodbank.org.uk
You can donate directly or through collection points which can be found at supermarkets or churches. You could also organise your own collection drive perhaps along your street or at a local school.
Cash donations
Making a one-off cash donation, a regular monthly payment or organising a fundraiser for a local food bank is a great way to provide support.
Volunteer
Food banks rely on volunteers to help put together and distribute food parcels. Just a few hours a month can go a long way. Look for places to volunteer near you here. The Salvation Army also runs food banks throughout the UK so check their local sites, too.
From all of us here at Woodhouse thanks for reading. We hope this has been helpful and remember, an easy way to support a food bank is to pick up some extra items at your next weekly shop.
---
Author: Cheshunt Estate Agent