Deposit Deductions: What Cheshunt & Herts Landlords Should Know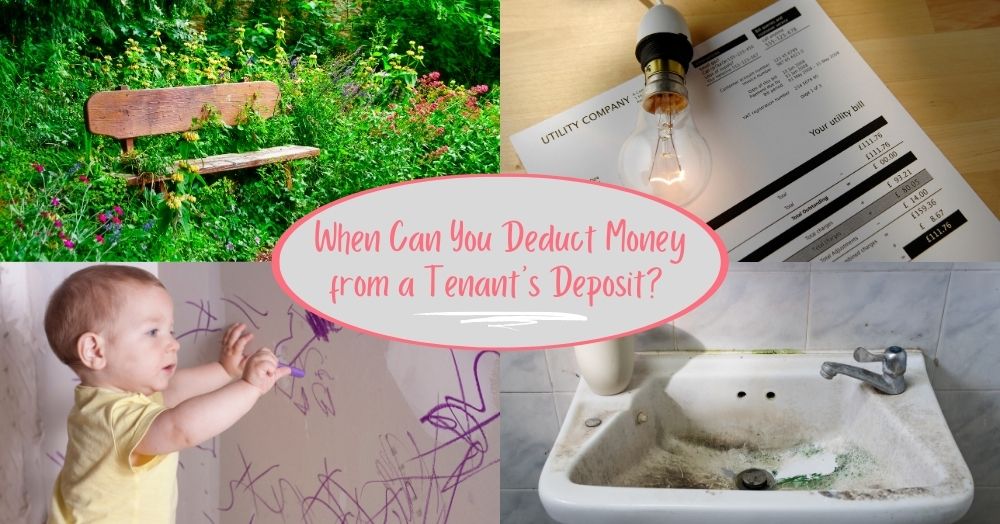 The end of a tenancy agreement can be stressful for landlords. You need to make sure the property isn't vacant for long and there may be a need for repairs and maintenance. Then there's the deposit release process and decisions about whether you need to make any deductions.
Landlords have a bad rap when it comes to deposits. Many tenants think they have made unfair deductions or that their landlord is wrong to keep anything back.
Thankfully, services such as the Tenancy Deposit Scheme (TDS) and Deposit Protection Service (DPS) have reduced the controversy around returning deposits. There's a formal dispute resolution process that both landlords and tenants can apply to if there are disagreements. However, as a landlord, it's still worth knowing what you can and can't make deductions for.
In this three-minute read, we look at the dos and don'ts of deposit deductions.
Reasonable deposit deductions
Your property should be returned to you in the condition that it was found in (excluding fair wear and tear), and your expectations should have been set out in your original tenancy agreement. For example, if the property was handed over after being professionally cleaned, it is reasonable that it's cleaned to the same standard on the way out.
Reasonable deductions can also be made for the following:
- Unpaid rent or bills
- Damage caused by tenants
- Missing items (in the case of furnished properties)
- Gardening
Fair wear and tear
An area that causes trouble when it comes to returning deposits is the concept of 'fair wear and tear'. This is anything that could be caused by everyday living. For example, scuff marks on the walls can occur quite easily and would fall into the category of 'fair wear and tear'. However, a dent in the wall or broken window could be seen as beyond the usual level of wear and tear and therefore be deductible.
It's also important to be fair. So, if one kitchen cupboard has been broken, it wouldn't be fair to try and reduce the deposit by the cost of replacing an entire kitchen. Additionally, the level of wear and tear differs depending on the number of tenants in a property and the length of time they've been there. You might experience more damage after a family with young children move out rather than a couple.
How to avoid deposit disputes
The best way to avoid deposit disputes is to pay for a thorough inventory before a tenant moves in and after they leave. Using a third party to assess a property and take photographs offers a fair and balanced approach to any potential deposit disputes that may arise. An inventory will be vital evidence should a deposit matter be taken to arbitration.
What to do if you're unsure
Your letting agent can be a great source of help if you're unsure whether to make a deposit deduction. They have the experience of viewing and assessing hundreds of rental properties and will be able to ascertain whether an issue is classed as damage or fair wear and tear.
Our lettings team at Woodhouse Property we are here to help if you're looking for new tenants. Call us today on 01992 637777 to start the tenant-finding process.
---
Author: Deposit Deductions: What Cheshunt & Herts Landlords Should Know