EPCs Are Changing. Landlords in Cheshunt, Are You Ready?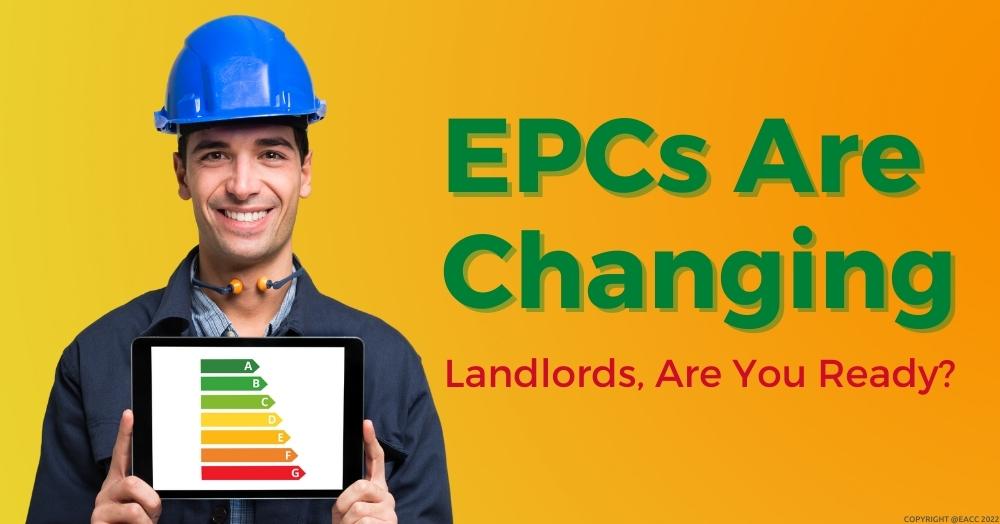 Calling all landlords! Have you checked your buy-to-let property's Energy Performance Certificate (EPC) rating lately?
No?
Unfortunately, there have been some legal changes that might mean you've got some work to do (and money to spend), so you need to keep reading.
An EPC details how energy efficient a property is, recommends how to improve efficiency, and gives a general idea of associated costs.
At the moment, a rental's EPC must be a rating of E or above as per the Minimum Energy Efficiency Standards (MEES) and should be updated every ten years. However, the government looks set to increase this to a rating of C or above for all newly tenanted properties by 2025, and for all existing tenancies by 2028.
Sounds like a long time away, right? In actual fact, if your property is below a C, you may have some serious upgrades to do. So it's worth getting on top of them now. Ignore it, and you'll be facing a hefty fine.
In this quick read, we look at ways to upgrade your current EPC rating.
Double glazing
There's no point in doing anything inside the property unless you've got good glazing in place. Double glazed windows reduce energy loss. While most new buildings have them as standard, if you own an older property, you may still have single glazed windows in place.
Insulation
Although one of the most expensive energy efficiency measures, it's a good investment if you're newly refurbishing a property and plan to hold onto it for the long term. Wall and roof insulation have a significant impact on energy efficiency and help to reduce heating bills.
Better boiler
An inefficient boiler is the number one culprit when it comes to a low EPC rating, so it's worth fitting a new one to meet the EPC requirements. Good boilers can cost anywhere between £1,000 and £4,000 but will last for many years and save energy and money over time.
LED lightbulbs
This is by far the quickest and easiest way to boost your energy rating by a few points. Make sure all those old halogen bulbs have been binned and switch to eco-friendly LED ones instead.
Extras
Smart meters are a great way to understand how much energy a property is using.

Renewable energy sources such as solar panels sound complicated, but you can get government funding to help with costs.
At Woodhouse Property Consultants, we will remind you about the upcoming EPC changes as the time draws closer. If you decide to sell your rental in advance of the deadline, please get in touch with us on 01992 637777.
---
Author: Woodhouse Property Consultants