How to Find a Good Contractor for Your Cheshunt Rental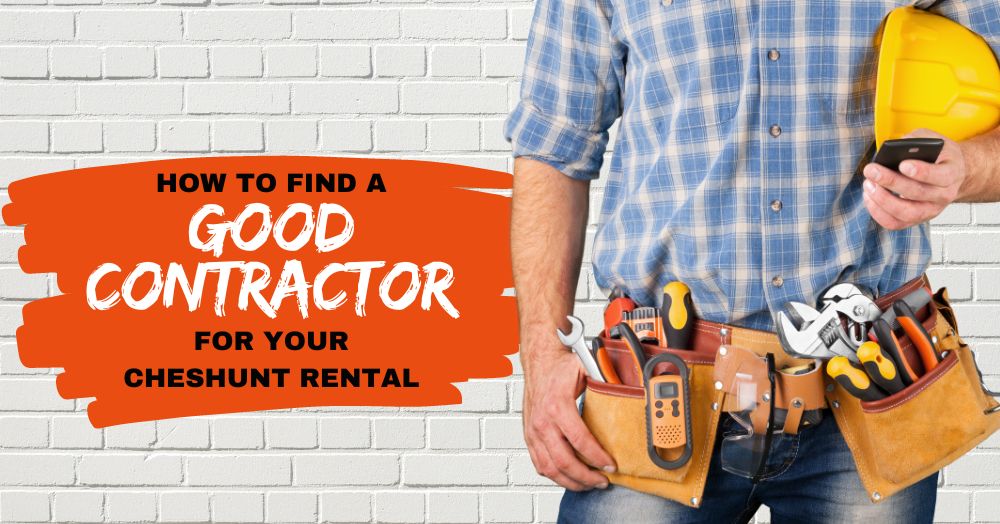 If you're a seasoned Cheshunt landlord, chances are you've experienced at least one out-of-hours call from a panicked tenant about a leaky toilet or boiler breakdown. Why is it these things never seem to happen at a reasonable hour?
Repairs and maintenance of your rental portfolio can be costly and stressful, so having trustworthy contractors is invaluable. You need someone who you know will get the job done and (hopefully) won't charge you exorbitant fees to do so.
For newer landlords, finding a good contractor should be at the top of your to-do list.
In this quick read, we look at some questions to ask yourself (and your contractor) to ensure they're right for the job.
Are they local?
You may or may not live near your rental property, but it's important that your contractor does (or can get there quickly), especially in the event of an emergency. Whether it's a one-person business or multiple workers, you need to know how far they are from the property to make sure they get there in good time (hopefully preventing you from receiving multiple irate calls from your tenants).
Are they accredited?
What does the contractor do? Is it a bit of everything? Or is it a specialist trade such as a plumber or electrician? Either way, if they're doing works on your rental property, you'll need to check their accreditations. For example, are they on the Gas Safe Register, Electrical Safety Register, Considerate Constructors and so on. It's easy to check online to find out if someone is accredited and able to do the work you need them to.
Do they come recommended?
Word-of-mouth recommendations are really helpful, and you can also find out how good their work is from websites such as Which? Trusted Traders or Checkatrade (these are also a good way to find contractors). Look to see if they've got a website or social media page, too. Past customers (especially unhappy ones) will be likely to leave reviews.
Do they have an on-call service?
Once you've established a relationship with a tradesperson, find out if they'd be happy to work outside of normal office hours. And if they do, what's the charge? Make sure you know what to expect, as in urgent situations you could be paying a far higher rate than normal.
What did your tenants think of them?
If you're using someone for the first time, ask your tenants what they thought. After all, they're the ones who are getting a first-hand experience of the service. If they had a negative encounter, is it worth using them again?
At Woodhouse Property Consultants, we offer a full property management service and have a team of reliable contractors. Contact us on 01992 637777 to find out more.
Visit our blog at www.woodhouseproperty.co.uk/blog for more useful tips.
---
Author: How to Find a Good Contractor for Your Cheshunt Rental