Interior Design Trends of 2023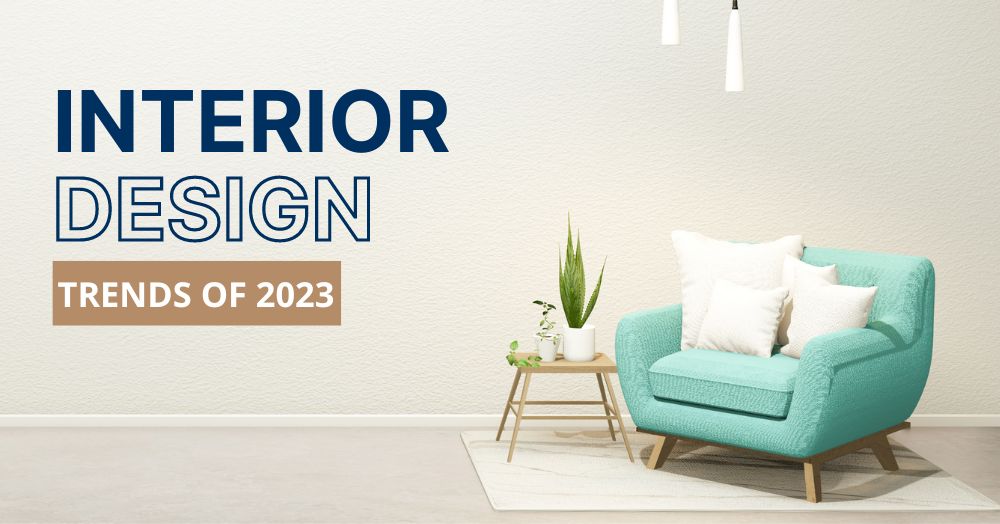 If you're thinking of freshening up the interior of your home this year, here's a list of what's trending on the design front.
Are you planning a mega makeover in 2023? Or perhaps you just want to make some modest changes to breathe new life into your home? Whether your project is big or small, here are some design ideas to inspire you.
Warm colours
Many people are ditching the all-white minimalist look (it's tricky to maintain, especially if you have a young family or pets) in favour of warm colours and cosy spaces.
Dulux's colour of the year is Wild Wonder, a neutral, earthy tone (think of wheat that is ready to harvest). Meanwhile, posh paint brand Farrow and Ball recently released Templeton Pink, a warm shade that will lift your mood even on the gloomiest of winter days.
Go for gold
Add warmth and sophistication with touches of gold in the form of gold-edged mirrors, taps and light fittings. But don't go overboard – there's a fine line between tasteful and tacky.
Natural materials
Natural materials are increasingly popular as interest in sustainability continues to grow. Look for products made from wood, stone, cork, linen, terracotta, rattan and sisal.
Vintage items
Many consumers are turning their backs on 'fast furniture' – cheap, flimsy items made from man-made materials (that you often have to construct yourself – a fussy job that can take hours). Instead, people are scouring online marketplaces and charity shops for good quality second-hand pieces.
Listening rooms
A few years back, it was popular to have a snug – a cosy room away from the main living area where you could watch television in peace. Well, it seems the snug is fast being overtaken by the 'listening room'. This is a self-contained space where you set up your smart speakers, turntable and vinyl collection and listen to your favourite tunes without being disturbed.
Drinks trolleys
In response to cost of living pressures, many people are opting to enjoy happy hour at home these days. And to do this in style, they're investing in a retro drinks trolley. These were popular in the 1970s but are making a serious comeback. There are even posts on Instagram explaining how to style your drinks trolley with candles, cocktail shakers and pretty martini glasses.
What's your favourite design trend at the moment?
---
Author: Interior Design Trends of 2023