Renovation Ideas That Can Add Value to Your Cheshunt, Hertfordshire Home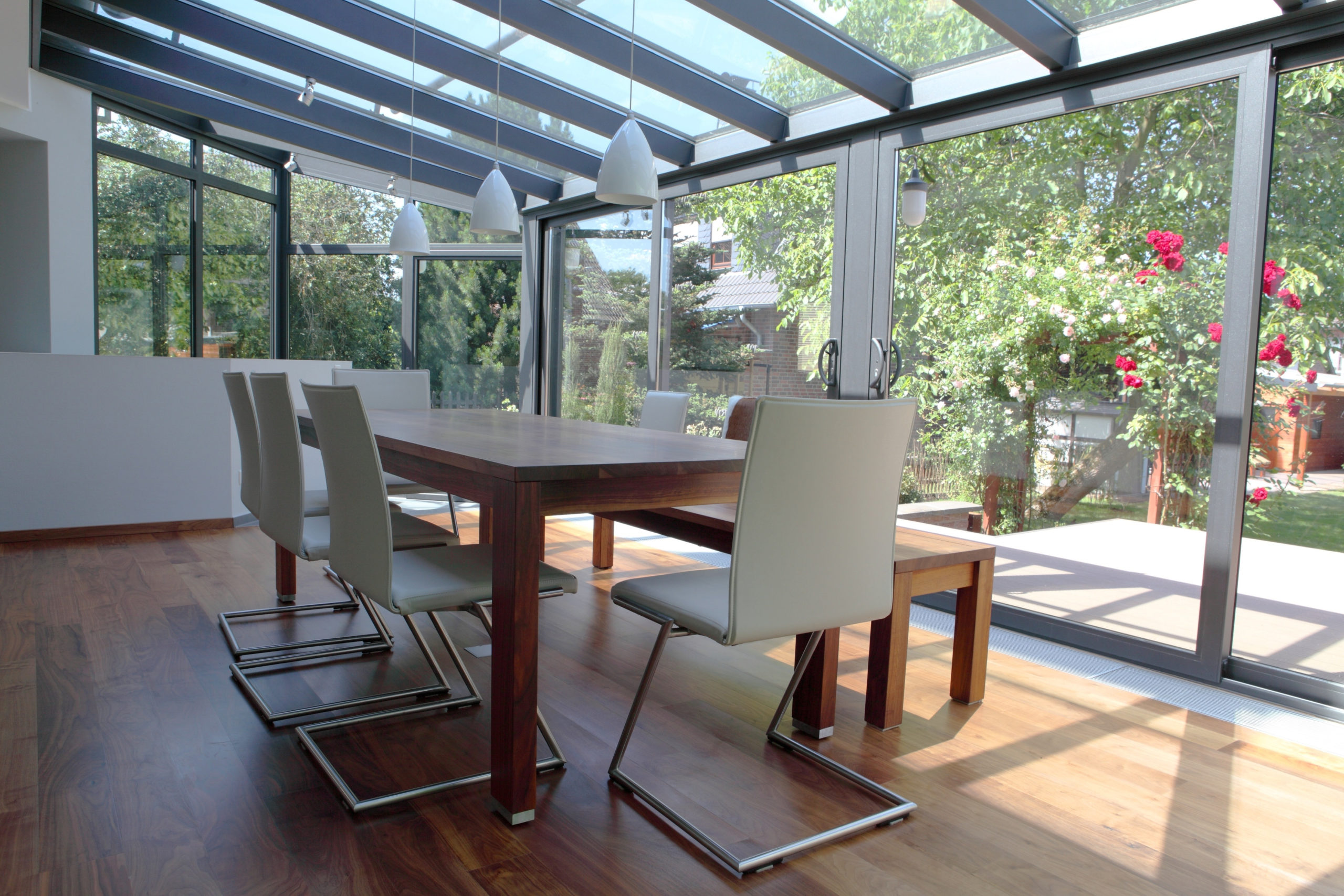 It's no secret that home renovations can give your home a boost in value. But knowing which DIY projects will reap the most benefits is a tricky one.
If you're selling up in the next few years, being selective about what you renovate is always a wise choice. Some renovations are worth more in resale value than others.
If you're looking for ideas on what renovations will add the most value to your Cheshunt, Hertfordshire home, here are Woodhouse's top four choices based on UK demand.
1. A Conservatory
Conservatories have always been popular with UK buyers. They add more living space and can sometimes even boost the amount of natural light that spans across the downstairs of your home. By choosing to install a double-glazed or solar-controlled glass conservatory, you could easily add value to your home.
Plus, the good thing about conservatories is that they can extend the square meterage of your home, without you having to pay for a costly extension. It's a cheaper solution that can easily pay for itself if the market is there for it.
2. A Loft Conversion With a Bedroom En-Suite
It's no secret that the more bedrooms you have, the more value you can add to your home. If you add an extra bedroom with an en-suite bathroom to your loft, you can boost your home's value up into the next pricing tier. Some loft conversions can even add as much as 15% to the valuation estimate[1]!
3. A Garden Office
Since the number of people working from home is on the rise, installing a home office in your garden could be one of the best renovation ideas for your property. Summer houses that are properly installed as productive home offices can cost anywhere between £5,000 and £20,000[2]. But the value this extra space could add to your home could be well worth the investment!
4. An Open Plan Kitchen-Living Space
Open plan kitchen and living rooms can be a simpler DIY project than it sounds. If all you need to do is knock down the wall that separates your two main spaces, you can add value to your home without needing to extend it.
Just make sure you always seek advice from a professional before taking down walls. The last thing you want to do when you're thinking of selling is to make your house structurally unstable!
Thinking About Resale Value?
If you're thinking about the resale potential when renovating your home, we'd love to talk to you! Woodhouse are your local property experts in the Cheshunt, Hertfordshire area and are here to help. Whether you're selling up right now or next year, our friendly team of agents can help get your home ready for buyers in Cheshunt, Hertfordshire.
Give us a call today on 01992 637777 or email us at info@woodhouseproperty.co.uk for a chat about which renovations can add the most value in your area.
---
Author: Tony January 2022